-Color rendering index
The CRI is measured in 8 colors
(standard procedure Ra)
To evaluate the color of a lamp CRI-rendering according to the procedure of the International Commission on illumination (CIE), used a palette of 8 colors (R1 to R8). For each color, comparing rendering under the lamp under test and an ideal light. Assigned CRI  finally to the lamp is an average of 8 renderings of these 8 colors-tests.
Because this procedure has been developed in the 1950s to test fluorescent lamps and discharge lamps, it is ill-suited to the LED lighting that have emerged recently. To adapt the test to the LED and refine it, some lighting professionals use in addition to the already mentioned 8 colors-7 other colors (R9 to R15).
See (or not) all colors
This index (not to be confused with the color temperature) defines the ability of a lamp to distinguish colours. The maximum value of CRI  is 100.
The light of the day offers a CRI of 100. Incandescent and halogen bulbs (whose light has a continuous spectrum) also have a close to 100 CRI, even if the color of their light pull on the yellow. On the other hand, the CRI  of the majority of fluorescent lamps and LED lamps that are present on the market is around 80. But, in both categories, there are models with CRI greater than 90 (very good color rendering) or below 70 (poor color rendering).
The CRI  of fluorescent lamps
On fluorescent lamps ("Thrifty" CFL bulbs and light tubes / neon), CRI  is often indicated by using a three-digit code that combines CRI  and the color temperature. Only the first digit relates to the CRI .
Fluorescent lamps that offer a very good record of 90-100 CRI  colors (codes 930, 940, 950…) however have a less good light output and are in category B of the energy label. The category CRI  80-89 (codes 827, 830, 840…) have a good color rendering and are suitable for housing and office. However, their CRI isn't enough for tasks where color is important (graphics, clothing, jewelry, medicine, etc.)
Should book the lamps with CRI 70-79 (code 730, 740… or the manufacturer-specific code) for the corridors, and those with an CRI  60-69 or less (630, 640… codes or manufacturer-specific code) to illuminate the garage or cellar. The light tubes with a small CRI  are often marked "standard".
The CRI  of LED lamps
LED lamps available in supermarkets have generally an CRI  located between 75 and 85 – some bulbs with standard Cap reaches even 90-92. On the professional market, there is lighting led with an CRI  up to 98.
Standard procedure to set the CRI  to a lamp was designed in the 1950s to characterize fluorescent lighting and lamps to discharge used especially for public lighting. It is not well suited to the LEDs whose luminous spectrum is very different (see spectrum of lighting lamps). Thus, an LED with a KPI of 80 bulb can offer a more pleasant light than a CFL with the same CRI . Isn't that comparing lamps at home we can realize.
More information on CRI
The 'CRI  does not improve if you install two same mediocre lamps instead of one.
Color temperature and color rendering index-CRI  are two different things well that related: this isn't because a tube light or led bears the mention "Light of day" she necessarily has the ability to make all the colors.
Development CRI  low does not mean that all the colors are generally less well made: some colors may become indistinguables them (for example different shades of green) while others are well defined.
Deux different lamps with the same CRI  do not necessarily have the same weaknesses of color rendering. Thus, a CFL and an LED bulb can produce together a more pleasant light that two bulbs of the same type (to try with same color temperature bulbs).
On also uses CRI  to characterize the glazing of buildings and vehicles. Indeed, the glasses are not fully transparent and they can be fitted with metal layers that filter the light – for example to avoid sun damage items on display in a showcase, or it overheats a desk or inside of a car.
Gallery
What is Colour Rendering Index (CRI) and Why is it …
Source: www.ozlighting.com.au
Z15 LED Pendant Cylinder | Bruck Lighting
Source: www.metropolitandecor.com
Halo 80CRI LED Recessed Retrofit RL Light Baffle Trim 4-In …
Source: www.ebay.com
Running Magnet 2.0
Source: architectural.flosusa.com
Tube Light TL2 Series
Source: www.ellipzlighting.com
Indoor lighting
Source: www.tekniled.com
Linear Lamp Module – Narrow – 1.5M
Source: www.sanliledlighting.com
INLET S WW – Products
Source: www.deltalight.com
Ultra-thin 28mm 30×60 40W back-lit LED Panel-LED ceiling …
Source: www.diytrade.com
Phosphors & Quantum Dots 2015: LED Downconverters for …
Source: www.slideshare.net
iGuzzini Trick 360° Blade Effect LED BU27 6W
Source: liht.uk
Samudra Electronic System Pvt. Ltd.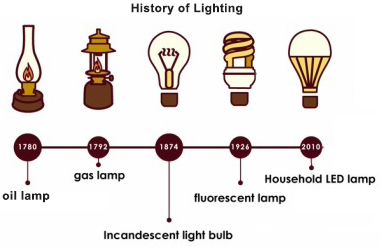 Source: www.samudraled.com
UL Listed LED Linear Lighting
Source: www.diodeled.com
High Cri 90 6w Watt Led Ceiling Spot Light Low Power Small …
Source: www.alibaba.com
Introducing the new mini LED Downlight
Source: www.johncullenlighting.com
SPY FOCUS ON 927 – Products
Source: www.deltalight.com
CREE CXB2530, 3000K 90-92CRI is available in stock, View …
Source: kingbriteled.en.alibaba.com
Up Lampada Da Soffitto Doppia Vibia
Source: www.miliashop.com
Color Temperature and 3 Point Lighting Basics
Source: www.shutterstock.com
What is the best Light Color – Open Talk
Source: forum.openrov.com